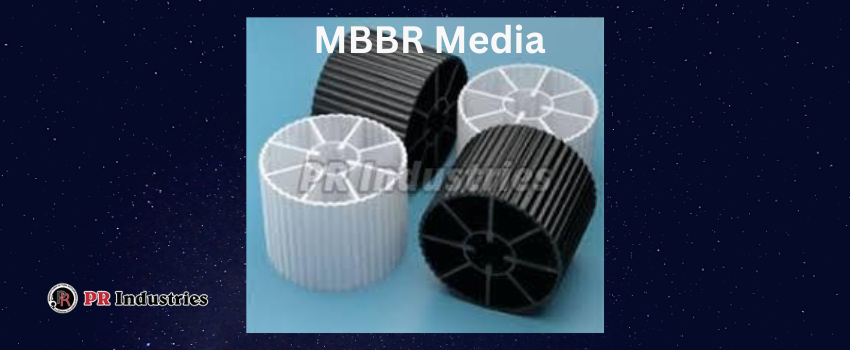 MBBR is an acronym for "moving bed biofilm reactor". It is a powerful method of wastewater treatment that can handle both municipal and commercial effluents. Nitrification and denitrification of organic compounds are separated using MBBR technology. A wide surface area of internal plastic carriers in the MBBR in STP helps collect the sludge at the bottom of the plastic carriers. This method uses activated sludge.

The tools used in MBBR are referred to as MBBR media. MBBR-activated sludge overburdens the treatment plant while upgrading by applying MBBR media. Biochemical Oxygen Demand, or BOD. It is the quantity of oxygen that bacteria and other organisms use to break down organic material at a particular temperature.

Where Is MBBR Media Used?
The usage of MBBR media from MBBR media supplier carriers in aeration tanks is ideal. They circulate throughout the tank, and the bacteria they produce aid in the breakdown of solid waste. The media's design provides them with a huge amount of surface area for helpful microorganisms to settle on, which helps boost the number of bacteria available to digest waste.

This is why the media are so successful. To support ongoing microbe development, diffusers introduce oxygen into the tank. A mesh screen inside the tank also helps prevent media carriers from evaporating with the effluent. Because of their similar density to water, MBBR media carriers easily combine with wastewater to encourage regular waste digestion.

The air bubbles that rise from the bottom are resisted by the MBBR medium. It is forced to spend a lot of time submerged. The bubble will allow more oxygen to be transferred into the sewage the longer it is in there. In the end, more oxygen transfer will result in a reduction in the volume of air needed.

It will also assist in lowering the air blower capacity. The MBBR media assists in lowering the BOD in this way. For a plant to efficiently and swiftly transport wastewater through secondary treatment, optimal performance and biodegradation rates are essential. With more media surface area, performance and biodegradation rates frequently increase.

The media carriers for the MBBR from MBBR media manufacturer in Delhi are designed to have a density that is comparable to that of the wastewater. Proper density encourages uniform distribution throughout the tank and guarantees complete waste digestion. Different materials have different densities; for example, the more affordable re-granulates may have significant variations in densities between carrier portions while polyethylene might offer greater uniformity.

How well MBBR media carriers hold up to wastewater treatment demands depends on how wear-resistant they are. Media carriers that are more durable endure longer and require fewer adjustments over time. Some MBBR media carriers, including sponge types, have low abrasion resistance and so wear out more quickly.

The finest MBBR media manufacturer in Delhi provides the best sewage treatment facilities with the best MBBR technology to effectively treat wastewater. In general, plants should look for MBBR media carriers with the proper shape and material quality to provide efficient, effective waste digestion to maximize performance and biodegradation rates.

Media systems using MBBR require comparatively low upkeep. Facility managers will want to investigate various materials and establish what life span the plant needs for its media. Some materials, like polyethylene, last longer than others and require less maintenance.
This entry was posted on November, 21, 2022 at 15 : 00 pm and is filed under MBBR Media. You can follow any responses to this entry through the RSS 2.0 feed. You can leave a response from your own site.